The modern quest for silky, smooth and ultimately hairless skin has many people looking for better hair removal methods than the standard razor. It is not just the traditional areas of the body that individuals are looking to become hair free, such as the face (for men) and the legs and underarms (for women), but it has expanded to include just about any inch of skin on the body that hair inhabits. For those searching for a more comprehensive alternative to removing facial and body hair, the available options are constantly expanding.
Methods including electrolysis, laser hair removal, and waxing offer individuals longer lasting, and in some cases, permanent hair removal choices. Learning about these different procedures, including the cost, safety risks and concerns, and the time required for a complete treatment, can help you make a more informed decision as to which option is better suited for your needs. Some methods are pricier, some take multiple sessions over a period of time, some are more permanent than others, while some still are only optimal for certain hair and skin types. Better information, ultimately, leads to better choices.
Most Popular Hair Removal Methods
Shaving: The old standard of hair removal. It has been around for centuries and currently it is the cheapest and quickest way to remove unwanted hair. A disposable razor and a can of shaving cream or gel can be easily bought at a local store. This makes it a simple and convenient method for any type of body hair removal. Shaving is ideal for immediate results, but it does have some obvious drawbacks.
It can become quite a chore as it usually must be repeated often, sometimes on a daily basis, to keep an area stubble free. It can also irritate the skin, cause redness, itchiness and swelling. Razor burn and ingrown hair can be a persistent problem for certain skin types.
Longer Lasting Methods of Hair Removal
Electrolysis: This is currently the only option approved to be labeled as a permanent hair removal method. Electrolysis makes use of a small needle to pass an electric current to the hair follicle, which in turn destroys the individual hair at the root. The destruction of the hair follicle is what makes this method a permanent solution ensuring that the hair is unable to regrow.
This process is rather time intensive and may require multiple sessions since each individual hair must be done one at a time. Having a needle prick the skin hundred, or thousands of times, depending on the area being treated, does not appeal to a lot of customers.
Laser Hair Removal: This is quickly becoming more popular among both men and women as an option to remove all types of hair from the body. One reason for this increase is the amount of pain experienced by patients is noticeably lower when compared to other methods such as electrolysis and waxing. It is a lot easier process to achieve that silky smooth look that has made this method a desired alternative. There are even laser hair removal devices that can be bought and used in the privacy of your own home, such as Tria and Silkn.
Laser hair removal also has its share of cons. It can be more expensive than other methods, depending on which area of the body is being worked on and how much hair is to be removed. There are ways, however, that you can lower your laser hair removal cost. It is usually only ideal for individuals with lighter colored skin and darker colored hair for maximum results. It is also time consuming as far as it requires multiple sessions drawn out over several weeks.
Waxing: This form of hair removal has been around for ages and involves spreading hot wax on the area of skin and hair that is to be removed. A small cloth is then applied to this area and then it is quickly ripped away from the skin. Hair is caught in the wax and yanked out by the roots. This method is usually more cost effective, quick, but definitely not painless. It can be done in a wide variety of settings from a spa to at home. It also leaves the skin smoother when compared to regular shaving.
The drawbacks of waxing are quite obvious. If you have not experienced it first hand then there is a good chance that you have seen videos or caught comical and frightful depictions of this in movies or on TV. The pain associated with waxing often drives patients to look into a better alternative. It is also not a permanent method and requires another treatment once the hair starts to grow back in a few weeks.
Sugaring: This type of hair removal is very similar to waxing, but instead of using a hot wax, a warm gel/paste like substance is used that is made from pure sugar. Since it uses sugar, some people prefer this method as it is something that they can make and apply themselves using inexpensive ingredients that can be bought at a grocery store. Sugaring may be slightly less painful than waxing as well as being less expensive and more convenient if you do it yourself at home.
Epilators: Another painful method of hair removal in which an electrical type device is moved over the skin clasping onto multiple hairs which it then yanks out by the root. These devices are portable, can be used at home and are often found in drug stores and online. While effective and producing longer results than shaving, the pain associated with these devices is often a deterrent to routine use for some individuals. But if you use some top epilator brands in India, the pain will be less and it gives better result.
No Longer Just For Women
Increasingly more and more men are looking into different ways to remove hair from undesirable areas. Having a smooth chest and torso is slowly becoming more acceptable, with an increased number of males looking for alternative methods to remove not only their whiskers but something that will last longer and be easier than shaving for different areas of their body.
Men also feel the pressure and see the types of bodies that are portrayed in mens magazines. Today more guys would like to get rid of the barbarian/wookie look that has been the norm for generations and want a more overall clean and sheen body.
Discovering What Works For You
Chances are if you have found your way here then you are looking for alternative ways to remove hair than what you have been doing. Shaving and waxing are the two most popular methods but they can be painful and/or a daily chore. There are indeed better methods for removing hair that have longer lasting results, but as always there is usually some sort of trade off involved.
There are certain safety risks, higher cost and time requirements that one must take into account before discovering what would be the best option. Unfortunately, there is no one perfect permanent hair removal option for everyone. We hope to provide useful information for you to better make an informed decision to find the right body hair removal method that fits all of your needs.
Top hair styling tools that every women should buy
There are certain beauty and make up tools that must be available for every women. We will discuss about this tools in detail here and also present a buying guide for each of them.
Flat Iron
If you often keep your hair straight, then a best flat iron is a must have tool for you. There are many types of flat iron available, they differ in size and types and also varies in prices. A good flat iron in UK can be expensive but its worth a price. Buying a Flat Iron shouldn't be intimidating. Since the flat iron is a tool that is often used every day, consumers are wise to pick one built for quality, as an inferior product could achieve an undesirable result and even damage the hair. Ceramic is very popular for both for salon quality and at-home irons because it heats up quickly and distributes heat evenly. In my opinion, entirely ceramic plates are the way to go. These simple questions will help you narrow down your choices to set (and get) you straight.
People find flat irons at brick and mortar shops and at online locations like eBay.
Be aware though, some irons are only ceramic coated, not full ceramic plates and while that may work for you at first, after a while the ceramic coating with wear off.
Make sure when you're looking that you don't go with a ceramic-coated iron if you need something that will last a long time.
You might think it's a good idea to buy the same iron your best friend has, but if your hair texture is different, your results may never be the same.
When browsing, consumers can narrow down the choices by understanding the kinds of flat irons available, their features, materials, and accessories.
Whenever you plan to buy your first serious styling tool, ask yourself this kind of question, which type of my hair is ? Is it thick, curly or coarse.
Ceramic-coated means lower quality, and they don't hold the heat you need as well.
Leaking can occur when you press at lower temperatures. A hair straightening iron consists of a frame with built-in plates. Then you would think how much heat you need to straighten your hair properly. Remember, hot spots are not your friend! To prevent dribbles press delicate fabrics first and before you add water. The plates are covered with a special coating. Determining your hair type will help you easily to know which tool is best suited, considering two factors, its size and heat settings. With all of the specialized hair styling implements on the market today, it is important to realize that a flat iron is different from a curling iron, and works very differently from the motorized styling brushes.
After ironing items requiring steam, empty the water. It is based on the latest innovative technology that makes a difference between three generations of flat irons. The second thing that you need to look at is the price. Though it is called a "flat" iron, and is normally associated with making the hair flatter, not curlier, also realize that different kinds of flat irons can make different sorts of effects on your hair. This reduces drips the next time and the heat can evaporate remaining moisture.
It determines the price of the tool, as well as its performance, durability, impact resistance and a number of other properties. There are different flat irons with different prices. Many flat irons have fixed heat settings, but hair straighteners with varied heat settings are also available. It can also reduce mineral deposits on the soleplate. The Flat iron is the best and versatile hair care tool invented in the last decades.
It is general that people are choosing the cheapest product that they can find. Hair that is damp, chemically treated or fine can benefit from lower heat settings, while hair that is coarse, naturally curly or thick can benefit from higher heat settings. Thankfully those days are long gone. We should wonder, how the life would be without a flat iron. But, when it comes to the flat iron, this isn't the case.
Most flat irons with fixed heat settings will automatically heat up to high temperatures. Chances are you're on your third or fourth lifetime flat iron that's made specifically for hair. The flat iron is a perfect symbol of cutting-edge technology and innovation. A flat iron with digital temperature controls and display is the best option for professionals and those concerned about heat damage. But are you sure you have the best one you can get your hands on? Let's talk a little about Best flat iron. The one that makes your locks glossy and smooth? Every girl is born with natural hair type. There's a huge variety out there and between terms you've never heard of before like titanium, infrared heating, ionic and nano, it's hard to be sure.
Hair Dryers

Today's hair dryer is not the same as it use to be a decade ago. Modern day hair dryers comes with lot of features and have mechanism to protect your hair from damage. If you are looking for the best hair dryers of 2017 in India, you need to purchase from top brands like Philips and Remington. A good hair dryer will dry your hair quickly, while providing an effective range of temperature and airflow settings. Buttons should be positioned where they're easy to reach, but difficult to hit by accident. This has an eye-watering price tag, but it's the Dom Pérignon of hair dryers, drying hair in half the usual time and leaving it so shiny and smooth that many people who use straighteners will find they have no need. Tourmaline is a semi-precious gemstone and is considered the world's best ionic and infrared generator. If it's not achieving this as a minimum it's just blowing hot air.
A removable filter on the back is handy because you don't have to take the hair dryer apart to clean it.
Like its fancy hand-dryers, Dyson combines ultra-powerful, directed airflow with a heat-protection sensor, which is good news for the longevity of your hair.
This gemstone coating contains minerals that target negatively charged sections of hair, as well as breaking down larger molecules of water so that they evaporate more quickly.
Recycling electronic waste (e-waste) keeps toxic metals away from landfill and allows many materials to be reused.
Another feature many users love is a retracting cord, which coils up out of the way for storage.
It's simple to use and quiet too.
Not only does this dry hair faster, it seals in important moisture to ensure hair remains healthy and shiny.
Check with your local council – many offer a free e-waste disposal service. Thick and coarse hair needs stronger heat, while fine or thin hair needs less heat. When making any sort of purchase, it is best to be flexible. Made with a semi-precious coating on the inside of the hair dryer, tourmaline hair dryers operate under the same principles as ionic hair dryers, helping to tame frizzy hair by producing a large amount of negative ions and trapping moisture in the hair follicle, improving your hair's condition over time. Hair dryers are like bottles of wine — some cost $15, some cost $500, and it's often unclear whether or not you're truly getting what you pay for. A lower-powered dryer is also a good choice for setting curls or blowing dry bangs, since you can take your time without roasting your hair. Sometimes the product one wants is out of the budget, but there are ways to find comparable products. They can be slightly more expensive, as the mineral is considered one of the best in gently heating and smoothing the hair.
Some hair dryers can leave your hair damaged and frizzy — not exactly what you set out to achieve when doing your blowout. To enhance natural curls, use a hairdryer with diffuser. Professional hair dryers have a plethora of options and features, so choosing a hair dryer with less of these is a good way to cut cost if necessary. The higher the wattage, the greater the heat the hair dryer will be able to produce and the quicker you'll be able to get your hair dry. And that's where this list of the best hair dryers comes in. The attachment diffuses the airflow, gently drying the curls, rather than blowing them out, an ideal hair care accessory. Vice versa, sacrificing quality for price is not always best. For most people, a wattage between 1,500W and 1,800W will be fine. Some readers tested the full spectrum of blow-dryers, rated their favorites and told us why they rank so high. Hair dryer hoods are ideal for setting your hairstyle, choose an easy travel version or a more permanent model.
Making a more substantial investment upfront is a good way to save one's hair from damage. However, even cheap models these days can have a power of 2,000W or more, and some professional models are as much as 3,000W. We scoured the best hair dryer reviews to see which ones left our readers with shiny hair, cut down on drying time and tamed frizzy hair. Ionic dryers shoot negative ions, water's ions are positively charged. Ceramic and Tourmaline are your friends!
Dyson has made its name with exotically engineered household gadgets such as vacuum cleaners, fans and desk lamps, but now it's turning its attention to the hair dryer. That's the science behind why an ionic dryer is much more effective at busting up and scattering water droplets on the hair shaft, preventing them from soaking in and causing frizz, plus speeding up dry time. If your goal is to smooth your hair, look for a blow dryer that has ceramic and tourmaline technology. The Supersonic is a radical re-imagining of the hair dryer – so much so, that it looks more like a space-age microphone than a hair-care gadget. Ceramic technology helps control the heat of your blow dryer so it distributes the heat more evenly.
Once you get used to the eerie bluntness of the head and the peculiar weight distribution (the powerful motor is hidden in the handle), you'll be blown away (sorry!) by the magnetic concentrator and diffuser attachments, flexible speed and heat settings, and the smooth but textured finish of your rapidly dried hair. Tourmaline is an awesome mineral that helps smooth hair by sealing the cuticle and retaining moisture. In other words it combats frizz while helping your hair retain needed moisture.
Make up tips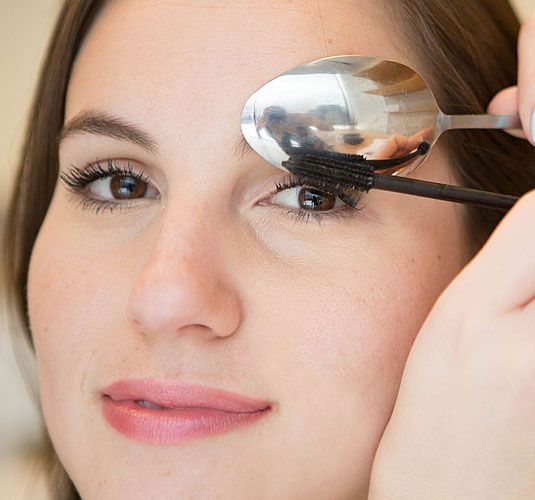 Sweeping on mascara might seem intuitive, but there's actually a lash-maximizing technique that when employed correctly can take your eyes from whatever to woah. Take it from someone who prides herself on painting a #flawless cat eye on the train: liquid liner is the move. The last thing you want is for your shadow to wear off or crease on your eyes. Keep your makeup brushes in tip-top shape and ensure the bristles stay soft and bacteria-free longer. Ditto brow pencil and even lipstick. If it is difficult for you to do makeup buy yourself, then it is good to hire a beautician. Yes, it is not easy to get hold of a good beautician, they are either too busy and all their appointments are booked for months or they are too expensive. But you can always check a good beautician nearby, by searching on the internet
It may require a practiced hand, but once you master the technique, the result is a pristine winged stroke—that stays put. Use a primer or base to make your eyelid as smooth as possible. We recommend washing brushesat least once a week. Always apply powder where you are shiniest first–usually your T-zone–with a very light dusting everywhere else. If you want to make your eyes look wider and more awake, don't connect your top and bottom eyeliner.
That way, your eyeshadow will stay in place all day. To create a super-easy smokey eye, draw a hashtag symbol right before the outer corner of your eye and then blend it out with the smudger at the other end of your eye liner. Leaving a gap creates the illusion that they're bigger. These makeup mistakes make you look older. Add nude eyeliner as per tip #5 for maximum brightening effect. Work the liner into the lash line as close to your eyelashes as you can. For a smokier look, apply a brown or black eye shadow onto your lower lash line with a small eyeshadow brush. Just make sure the top and bottom eyeliner meet at the outer corner of your eye.